Shopping Cart
Your Cart is Empty
There was an error with PayPal
Click here to try again
Thank you for your business!
You should be receiving an order confirmation from Paypal shortly.
Exit Shopping Cart
Gowns by Gaetana -- Custom Wedding Gowns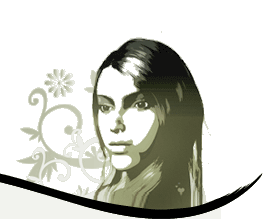 Every bride is different and her dress should be too.
Custom made and perfectly fit bridal gowns, bridesmaid, prom, quinceanera and other special occasion dresses are available from Gowns by Gaetana LLC, serving Southwest Florida from Tampa and Orlando down to Sarasota, Fort Myers and Naples, western and central Pennsylvania, northern Ohio and the Hampton Roads area of Virginia.
I want you to look your best on the most important day of your life. With over 40 years experience in custom sewing, I know how to custom fit patterns especially for those that find ready made dresses just do not fit well. Your dress will fit you perfectly and you will feel beautiful in it because each dress is cut and sewn specifically for your measurements. Gowns can be as extravagant or as simple as you like. Even those who are working within a budget can look just as fabulous as the bride who spent thousands by having a simple gown that fits to perfection because a perfect fit is always flattering.
From the traditional, to the totally non-traditional, because each item is custom made according to your wishes, you will always have the gown you really want.
The steps to achieving that perfect fit begin with a free consultation and measuring session, during which we will discuss the look that you want. If you have photos of specific designs that you like, I am adept in reproducing dresses from just a picture or combining several into one unique design. Next comes taking measurements and doing a body analysis to use in drafting the design. For those brides that are not within easy commuting distance for frequent fittings, I make a custom dress form.
The next step is to make a cotton muslin mockup of your dress that becomes the pattern for your gown. During this fitting session, you will be able to make changes to the design and we will perfect the fit. The gown will then be made in the fabric you have chosen and we will do another fitting. Finally, I will add the finishing touches -- beading, the bustle or whatever else is needed to make your gown your very own.
Most of my custom bridal gowns run between $500 and $2000. Very simple dresses with no embellishments may be less and very complex gowns will be more. Your fabric and trim choices will affect the cost. Once the design of the dress is agreed upon, I will give a firm price for labor. Any major changes to the design (e.g., wanting a lace up back in lieu of a zipper) that substantially increase the labor needed to complete the gown will be billed at a standard hourly rate. Material costs will depend on the amount of material needed and the per yard cost.
Because custom designed dresses are fitted to the uniqueness of the customer and since the customer is fitted throughout the construction process, no returns are allowed. Alterations will be performed at no extra cost as needed to achieve the correct fit.
A word of caution: There are many web sites out there offering unbelievably low cost dresses which are made in China. So if you are tempted to buy one of these, BUYER BEWARE! Just because they post glowing reviews does not mean they are true. Check thoroughly before you buy. Two sites with helpful information are:
http://www.knockoffnightmares.com/top-10-signs-you-are-on-a-knockoff-site/ and
http://www.toppromwebsites.com/knock-off-prom-dresses-list.html
Custom Bridemaids Dresses Too
Are you looking for dresses for the girls in your party from Size 0 to Size 26, A cup to DD, petite to plus size? Have you considered having them custom made so that each gal has a dress that fits her and she is comfortable in without costly alterations?
Gown Alterations and Custom Sewing
If you already have a gown that needs altered, I can assure that it will fit you and at a reasonable cost, especially compared to what 'big box' bridal stores charge. If it is a vintage gown, I can redesign it to add some modern touches while preserving its essence.
I also create custom Christening Gowns, made from new fabrics or the Mother's, Grandmother's or even Great-Grandmother's wedding gown, or a combination of all three!
A specialty of mine is creating colorful petticoats for under your wedding gown. My Something Blue (or Black or White or ? ...) Crinoline Petticoat for Wedding gowns in Teal, Royal, or Light Blue are featured on page 55 of the May 2012 issue of Model Life Magazine (http://modellifemag.com/may2012/).
For the Groom and Groomsmen
For a coordinated look, consider matching ties and vests for the men in the party.
I also create flower girl and ring bearer outfits to complement the grownups in the bridal party. For the little guys especially, you might want to consider a vest and pants or toddler suit -- they will be much more comfortable than in a stiff tuxedo.
With Gowns by Gaetana, you'll explore top designer wedding dresses, bridesmaid dresses & wedding accessories to meet every bride's aesthetic desires. Visit Gowns by Gaetana at OneWed.com & write a review of this wedding vendor.
Prioritizing all your wedding items is easy-peasy with OneWed's wedding checklist. Compose, cancel and appoint tasks from selecting a DJ to getting your marriage license.
| | |
| --- | --- |
| Check out my reviews there. | |
From time to time my suppliers offer me specials that I can pass on to my clients which I post here.
Right now here is an offer for FREE printed wedding invitations from PartyP
/